---
---
Bonus Free Trial Time for Omega Pilots New to LogTen Pro X!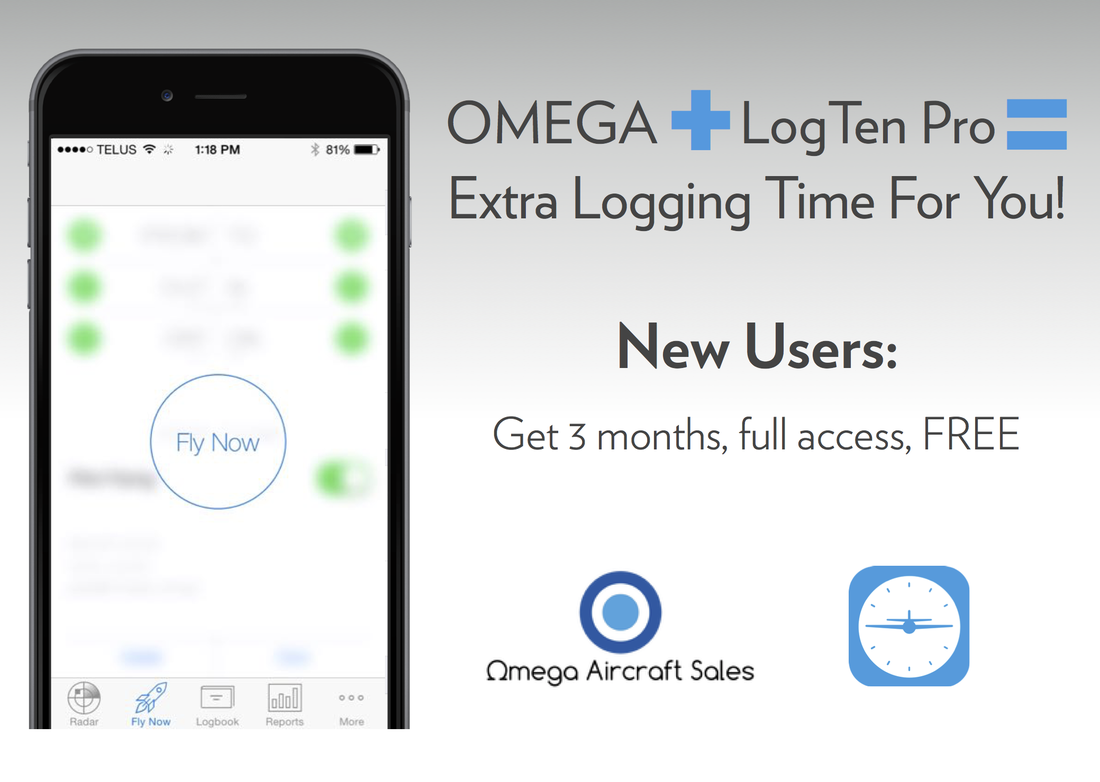 Omega pilots new to LogTen Pro X can now get a 3 month, full access free trial of the world's most advanced electronic pilot logbook for Mac, iPhone and iPad.
​Open an account in the App by tapping 'More' > 'Settings' > 'Account'
Then fill in the form below to get your free time!
Note: Offer ends February 28th, 2018. Free time will be added to your account within 15 days. Please contact
paul@coradine.com
if you need the time added sooner.​